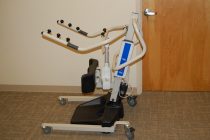 Invacare Reliant 350 w/ Power Legs
Retails $5180
#002
$4,000 Slightly Used

The Invacare Reliant 350 Stand-Up Lift with Power Base features battery-powered lifting and base operation for ease of use and smooth transfers. Adjustable kneepad to safely and comfortably accommodate a wide variety of body shapes and sizes up to 350 lb.
Low friction casters and wide push handle improve mobility for caregiver convenience
Adjustable leg support features a soft pad that secures legs for comfort at any height
Wide, non-slip footplate provides stable base for transfer
Under-bed clearance of 4.5″ allows access to most institutional and homecare beds
Removable battery eliminates downtime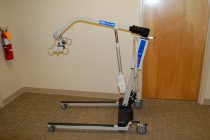 Invacare Reliant 450 Patient Lift with power legs
#001
$2,850 Like New
The Invacare Reliant 450 Battery-Powered Lift with Power-Opening Low Base supports up to 450 lb. and its 4.5″ under the bed clearance allows easy access for transfers, making them smoother for user and caregiver.
Total pinch-point protection covers all moving parts for added safety
Height range allows lifting from floor and high surfaces
Wide base provides maximum stability and is battery-operated for ease of use
Ergonomic hand pendant attaches to multiple points on lift for convenience
Manual lowering allows emergency lowering of user in case of power loss