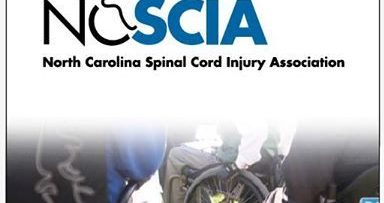 NCSCIA Fall Hand Cycle Event
MARK YOUR CALENDARS!
This event is from 1-4pm.  The goal is to promote health and wellness throughout the disabled community, promote fellowship, and give people with disabilities the opportunity to ride a hand cycle.   We also have a bike that is setup for Quads.
Lunch and Drinks will be provided.
Questions and Registration or to Volunteer
Contact Cheryl Bennett at 919.350.8122  Or email at
Event Sponsors:
~WakeMed Rehab
~Stalls Medical, Inc
`Raleigh Parks & Recreation Department
North Carolina Spinal Cord Injury Association (NCSCIA)
www.ncscia.org
Phone: 919.234.4171